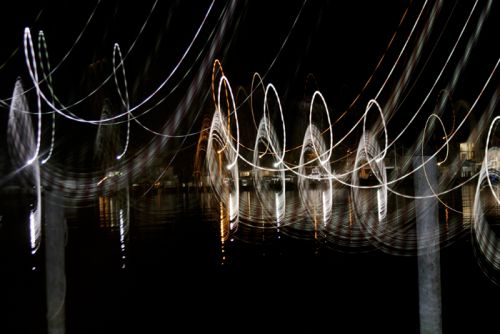 Can-Can Dancers +Telephone Ring
This is the shape of the ring I hear from an old-fashioned telephone. It is also a chorus line doing a Can-Can. I know this because I just felt my leg kick up to join their troupe. The setting was the harbor in Oak Bluffs, Massachusetts on the island of Martha's Vineyard.
To inquire about this photograph, please click here.