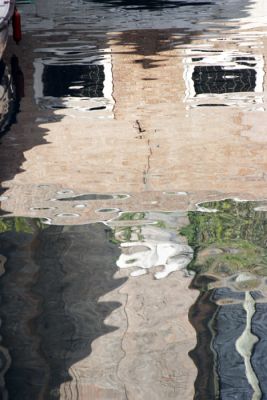 Sun In My Eyes, Venice
When I look at this image, I feel myself squint as if the sun is in my eye (instead of the window that is partly covered in shadow). I temporarily surrender my boundaries of self and become what I am looking at; I climb into and become that which I see. I don't know if there is a name for this process but this is an example of the product. When I take my pictures, I document the metamorphosis.

To inquire about this photograph, please click here.