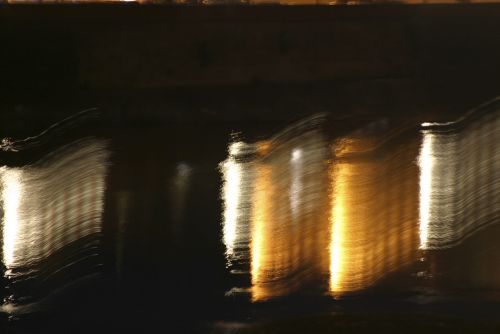 Light Painted With A Wide Brush
It looks to me like Nature took one of its widest brushes, dipped it in a bucket of light and swoosh, painted this image on the velvet of the Arno River in Florence. It also looks to me like texture or thread.
To inquire about this photograph, please click here.