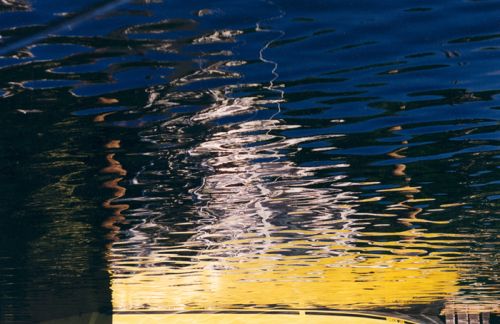 Yellow Boat Minor Chord
I took this image when I heard a yellow chord in a minor key. To my surprise, it appeared a few years later in one of my dreams. I was watching a sunset with friends when I noticed, mixed in with the regular sailboats on the other side of the pond, this reflection. There it was, a two-dimensional rendering, afloat, pretending to be the real thing. No one noticed but me and when I next looked at its shimmering it winked back at me.


To inquire about this photograph, please click here.