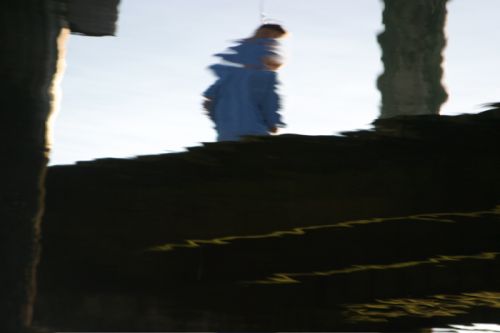 Velvet Steps
I took this picture when I felt the steps turn into velvet, which occurred when the color on the edges changed to a lighter shade of green. You can see other spots of light that elicit the same texture response on the underside of what I'm calling a step.
I have noticed that any change in tone -- be it sound or sight -- elicits my synesthesia. So what is Synesthesia? Perhaps it is a sensitivity to changes in tone so subtle that they go unnoticed by other people. That would explain why I photograph images that are never hidden but which are usually unseen.
To inquire about this photograph, please click here.